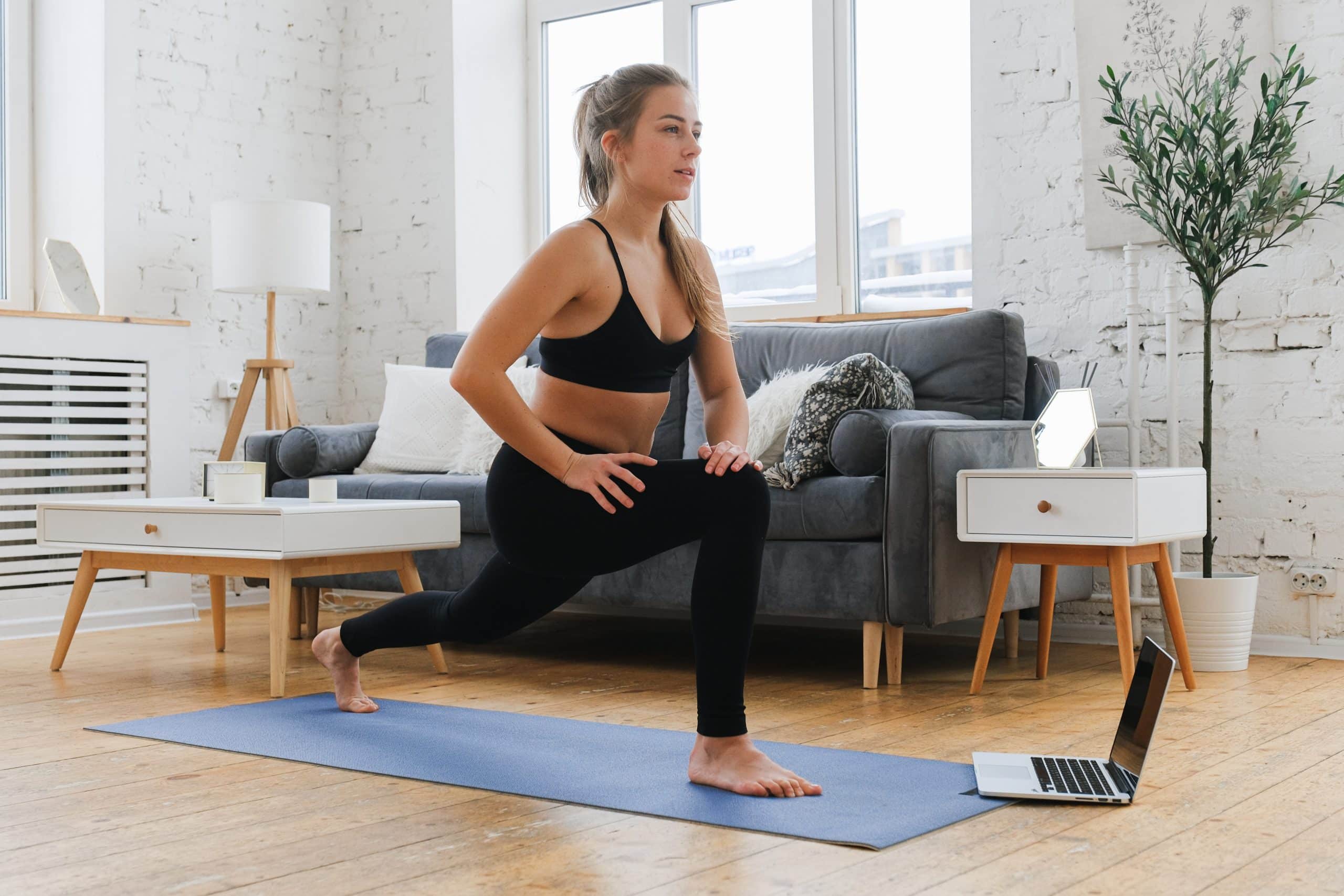 Virtual Training: A Flexible and Personalized Option for Your Workouts
Virtual training is a form of online training where a personal trainer offers their services over the internet. It can be conducted using video chat platforms such as Zoom, Skype, or FaceTime. Virtual training can include a variety of training methods, including strength training, endurance training, yoga, Pilates, and more.
Why Virtual Training is So Popular
Virtual training has become extremely popular as it offers people a way to continue their training without leaving their homes. It also provides greater flexibility as it allows you to do your training from anywhere, whether it's from home or on the go.
Personalized Virtual Training: How it Works and What it Offers
Another advantage of virtual training is personalization. When you have a personal trainer who takes care of you online, you can be sure that your training is tailored to your specific needs and goals. A qualified personal trainer can also provide valuable tips and advice on nutrition and lifestyle to improve your overall performance.
Virtual Training vs. Conventional Training: Benefits and Differences
Virtual training is also more cost-effective than conventional personal training in a gym. A personal trainer can serve multiple clients online without incurring additional time and costs of traveling to the gym. Additionally, virtual training requires only a few or even no equipment, allowing you to focus on bodyweight training.
How to Find the Right Personal Trainer for Virtual Training in Vienna
If you're looking for a personal trainer for virtual training in Vienna, there are several ways to do so. One way is to search on Google for "Personal Trainer Vienna virtual training" or similar keywords. This way, you can find a list of personal trainers offering virtual training. Another way is to search on social media platforms such as Instagram or Facebook for personal trainers who offer virtual training. You can also search for forums or groups where fitness enthusiasts share their experiences with personal trainers and make recommendations.
Alfredo Scarlata from MY PERSONAL TRAINER: A Qualified Personal Trainer for Virtual Training in Vienna
Alfredo Scarlata from "MY PERSONAL TRAINER" is an experienced personal trainer and sports scientist who offers virtual training in Vienna. With a sporting background in triathlon as well as a master's degree in sports sciences, Alfredo has the skills and knowledge to help people achieve their fitness goals. He offers virtual training tailored to his customers' individual needs and goals. He serves clients all around the world.
Trial Session: Why it's Important and What to Consider
It's important that you arrange a trial session before booking a training session with a personal trainer for virtual training. This gives you the opportunity to get to know the trainer and ensure that their methods and approaches match your needs and goals. During the trial session, you can also ensure that the technical equipment on both sides is functioning correctly, so that you can make the most out of your virtual training experience. You should also take the opportunity to ask questions and provide feedback to ensure that you get the most out of your virtual training experience.
Conclusion
In summary, virtual training is a great option for people looking for a flexible, personalized, and cost-effective way to achieve their fitness goals. If you're looking for a qualified personal trainer in Vienna who offers virtual training, you should research carefully and make sure you find the right trainer to support you on your path to fitness goals. Don't forget to arrange a trial session to ensure you have the best possible virtual training experience.